Who We Are
There's no substitute for experience…
In the late '80s, Charles Morgan was a partner in a commercial construction company called Morgan/Spence, in Dallas, Texas after working years and years for Steak & Ale as their chief architect. Morgan/Spence was successful in ground up and restaurant remodels, their bread and butter being Church's Chicken at the time.
Charlie had lunch with a young man one day who was interested in breaking into the commercial side of the construction business. In the fall of 1993, Zack Amick was brought on board Morgan/Spence as a project manager. Zack's initial focus was on Church's Chicken remodels and reimages. In 1998, The Charles Morgan Group, LP was founded and moved to Rockwall, Texas.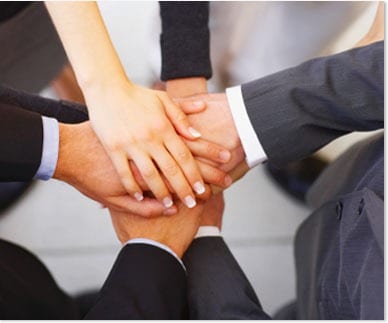 Charlie and The Charles Morgan Group team worked hard to cultivate and maintain corporate clients, building a company with true integrity and skills in the construction industry. Zack continued working hard managing ground up and remodel projects for years, making a name for himself and The Morgan Group in the restaurant market. In 2007 Charlie decided he was ready to retire. Zack bought The Charles Morgan Group and became President and Managing Partner.
The construction business has always been a roller coaster ride; but beginning in 2007, it was especially bad. While watching other construction companies close their doors after decades in business due to recessions and economic downturns, Zack's grit and determination wouldn't allow his doors to close. He owed it to his clients, his employees and himself. Twelve years later, The Charles Morgan Group, LP is thriving and is still considered one of the best contractors of its size.
The intensely competitive nature of the commercial construction industry demands contractors remain focused on basic elements of the building process-completing a project on time, within budget and to the satisfaction of the client. These are the founding principles of The Charles Morgan Group, which operates in a business environment where creativity, consistency, and quality are standard.
There's no substitute for experience.